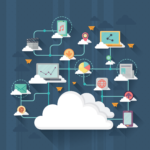 Microsoft Office 365
Microsoft's innovative cloud-first, mobile first approach means that businesses small and large can benefit from technologies to empower your team to work from anywhere, on any device, at any time; all with the power of Microsoft's cloud. Let the LogicCloud IT Team show you how solutions such as Exchange Online, SharePoint Online, and Skype for Business can dramatically increase your business productivity and employee happiness. Then, when you are ready to start your business digital transformation let the LogicCloud IT team of experts help with our fixed-fee SharePoint projects and email migrations; or if you have the technical expertise but just need the right tools to execute, use our do-it-yourself email migration solution!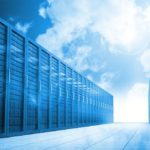 Microsoft Azure
Stop replacing hardware every three years, or worrying about what will happen if your internet or power goes out at your business location. Microsoft Azure can empower you to migrate your on-premise solutions to the cloud,  let you never worry about hardware again, and allow your business technology to serve your business and your customers in ways you thought you could only dream. The LogicCloud IT team of experts can assist you through the entire lifecycle, from planning and review, to purchasing, to implementation and follow-up management and support.
Interested in Microsoft Solutions or Migrations?
Speak with our team of experts about your businesses unique needs, including GDPR compliant Office 365 email migrations, and how Microsoft's and LogicCloud IT's industry leading solutions can help.