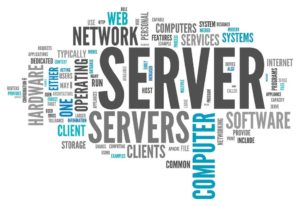 Hardware and Software are the foundation pieces to your IT environment. Desktops and Laptops, physical and virtual servers, routers, firewalls, switches, software, and more. Without these you have nothing to run your modern business with, and failures can be devastating.
Where you buy your hardware and software matters. Working with LogicCloud IT provides many bunnifits. As a Value Added Reseller (VAR), we are able to know a broad range of technology systems and solutions better than a manufacturer's rep or general reseller; and provide the installation, configuration and setup services. As a Managed Services Provider (MSP) we are also able to support the systems for you, or with you after the install as well.
Why not buy from a Big Box retailer if you own a business and why not to buy "home" products?
Many online and physical location retailers have highly discounted systems, however almost all of them don't come built for a business enviroment. (We recommend customers never purchase business PCs from a big box store.) There are always exceptions – so it's important to acknowledge them… for example, Apple computers are always the same no matter where purchased from, and some big box companies do actually sell business-ready PCs, but it's rare and you have to know what you are looking for to spot them.
The cost of buying less expensive but more accessible computers at a big box or online store can sometimes double the price after cleaning unneeded software, making needed hardware or software upgrades and correcting problems. Here's five examples of how:
1. Labor cost for removing pre-installed software an bloatware.
2. Expensive software costs for upgrades to the Home OS or MS Office that it came with (so you're paying Microsoft twice). You can't use a home OS or software in a business enviroment, and with some softwares you could be met with a heavy fine if it is ever found.
3. Lower quality hardware and compatibility issues so the life of the computer is much shorter.
4. Warranties are usually shorter, more strict, or are not able to be extended.
5. Some not well known online retailers aren't actually repuatable retailers at all, and many customers have been scammed into buying what they thought was genuine software or hardware, only to find out it was refurbished hardware, or counterfit software.
Having the right hardware and software is crucial to an efficient network and business. LogicCloud IT's team of technical experts have the expertise required to specify, quote, install and configure a wide range of systems to meet your business needs. Then after the installation is complete we also have a wide range of support services to optimize the productivity of your people.
Are you looking for hardware or software?
Avoid the hidden costs and work closely with the Trusted trusted IT advisors over at LogicCloud IT for your hardware and software needs.