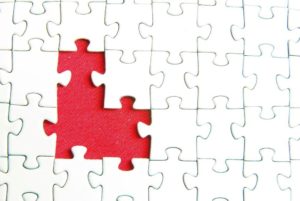 Acquired SharePoint Online and need to get it functional for your team?
Thinking about getting Office 365 SharePoint Online but aren't sure how to get started with File Storage and Collaboration?
Have Office 365 but haven't been using SharePoint because you need assistance to get it configured for your team?
SharePoint Online is an amazing and powerful platform, but can take some technical expertise to get the foundation laid so it can be functional for your business. LogicCloud IT is here with our team of experts to help get you up and going quickly so you can maximize your investment. The LogicCloud IT SharePoint Online Quick Start bundle offers a pre-defined, fixed-fee project so you will know what to expect with your implementation.
SharePoint Online Starter Bundle
The LogicCloud IT Starter Bundle is designed for companies that need to get their SharePoint Online setup quickly with the basic items needed to start their cloud collaboration.  We work with you to review your core business needs and identify a basic site structure that makes sense for your business. The Starter Bundle includes configuring sites, libraries and lists for basic usage, training for your team and follow-up support.
SharePoint Online Value and Premium Bundles
Need more? The LogicCloud IT Value and Premium Bundles are designed for organizations that require additional  or more extensive configuration and customization. These include the same configuration items and follow-up support as the Starter Bundle, just in higher quantities to allow for larger configurations. The Premium Bundle also includes Look and Feel configuration instruction during your training time so that you can personalize your site.
Need more customization, training, or other items?
No problems, LogicCloud IT is also available on an hourly basis to do a fully custom SharePoint Online project and / or training for you. Contact us today and we will put together your custom project quote.
*Prices are assuming that LogicCloud IT will be your sole Office 365 License provider. Contact us for additional details and discounts for non-profits and educational institutions.