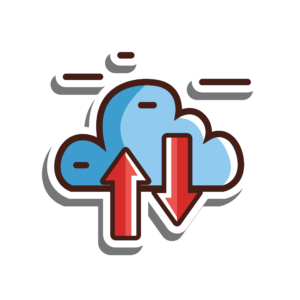 Do you have the technical know-how but just want access to the professional tools that only IT Service providers have access to, so you can have your migration easy? LogicCloud IT is here to help. We have partnered with Skykick, the industry leader in GDPR Compliant Office 365 Migrations, to be able to bring you the ability to utilize a Small Business Migration Suite for your do-it-yourself migration for only $35 / seat. SkyKick can move your email, calendar, contact and other data from virtually any on-premises or hosted POP3/IMAP/Exchange email system. This migration suite includes everything you need to manage your Office 365 email migration with ease, including automated Outlook profile setups for your end users.
Learn more about the Skykick Small Business Migration Suite.
Learn about Skykick's GDPR compliant Office 365 Data Migrations.
Have 25 users or less and want to get started right now on your full-suite migration? Start your migration right now using the Skykick Small Business Migration suite below. When you have completed the planner a LogicCloud IT rep will contact you to verify the information and load your Skykick licenses into the suite; then you will be off and running with your self-service email migration.
Start Your GDPR Compliant Migration
Cost = $35 / seat
For billing purposes, any migrating top-level Public Folder or Mailbox (Individual, Shared, or Resource Room/Equipment) is considered a seat.
Too Expensive? Need Office 365 Support? Advanced migration?
Don't need all the features such as automated DNS cutover or migrating Outlook based contacts, calendar, tasks, etc... for a POP/IMAP/Google migration and need a cheeper alternitave for as low as $11.25 / mailbox?
Want us to handle everything for you?
Need Office 365 licenses that include support for ALL YOUR USERS and not just the account global administrators like you get from going with Microsoft Direct, for the same cost as the licenses from Microsoft Direct?
Need to migrate more than 25 users, migrate Mailbox Full Access Permissions, migrate from multiple email sources, migrate from Office 365 to another Office 365 tenant (including GoDaddy Office 365) or other advanced migration scenarios?