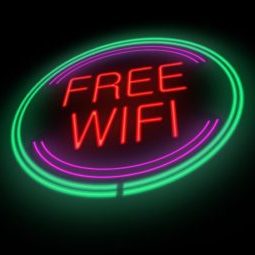 Bring More Customers Back
Zenreach is a game-changer for brick and mortar businesses, and not just those in the food and beverage industry. Zenreach is a platform that can transform almost any business; including bowling alleys, arcades, entertainment venues, car washes, pools and spas, billiard halls, nightlife venues, and more!
You'll get the tools you need to collect contacts faster and engage customers more effectively, and you'll also get results you can see for yourself. The Zenreach platform is a powerful tool to use your WiFi, that you are probably already giving to your customers anyways, to transform the way you reach new and current customers. Get 85% more of your first-time customers to come back again, and be 5x more likely to remain loyal. With Zenreach, you'll know your customers' email, demographic info, and most importantly, visit behavior; and it all happens automatically through your branded login portal.
10%

improvement in customer ratings
Turn customer experiences into positive reviews.
High reviews are important to a business and Zenreach lets you manage your reputation in real time. Merchants have experienced up to 10% increases in positive reviews within 30 days. Now that's a boost to your reputation! You can point happy customers to popular review sites while interacting personally with anyone who may have had a bad experience. Zenreach can help you contact them before they post a negative review.
65%

faster business growth
The days of blind email blasts are over.
Customers who sign on to Zenreach enabled WiFi visit 65% more than those who don't. That's loyalty you can see. With Zenreach's Smart Messages, you build a real connection with your customers, sending messages based on who they are. First time customer? Welcome them and invite them back. Haven't seen a customer for a while? Send them a special reason to come back.
Amazing ROI
Superpowers without super-cost.
For $200 / month for a single location, or $180 / month / location for up to 25 locations; the Zenreach platform is not just meant to be powerful, it is also meant to be affordable.
*Making a year commitment?
*Have more than 25 locations?
Contact Us for even further reduced pricing.
If you are currently a Zenreach customer and are paying too much, Contact Us to switch to LogicCloud IT today!