How to prevent users from adding and deleting channels and tabs in Teams
Microsoft Teams is a great collaboration application, especially if you have any remote workforce. One common adoption issue is that many fail to realize that the default settings in Teams are very liberal when it comes to permissions. Team members have lots of power by default, including creating and deleting channels and adding or removing apps and tabs. For some companies this might be OK, however, not for most. In this article we will take a look at some of the team settings for you team owners, so you can control who can do what in your team.
1. Click on the three dots next to the Team Name, then click on Manage Team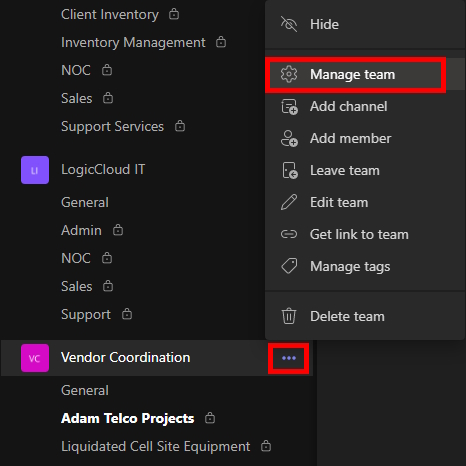 2. In the newly opened window, click on Settings and then expand Member permissions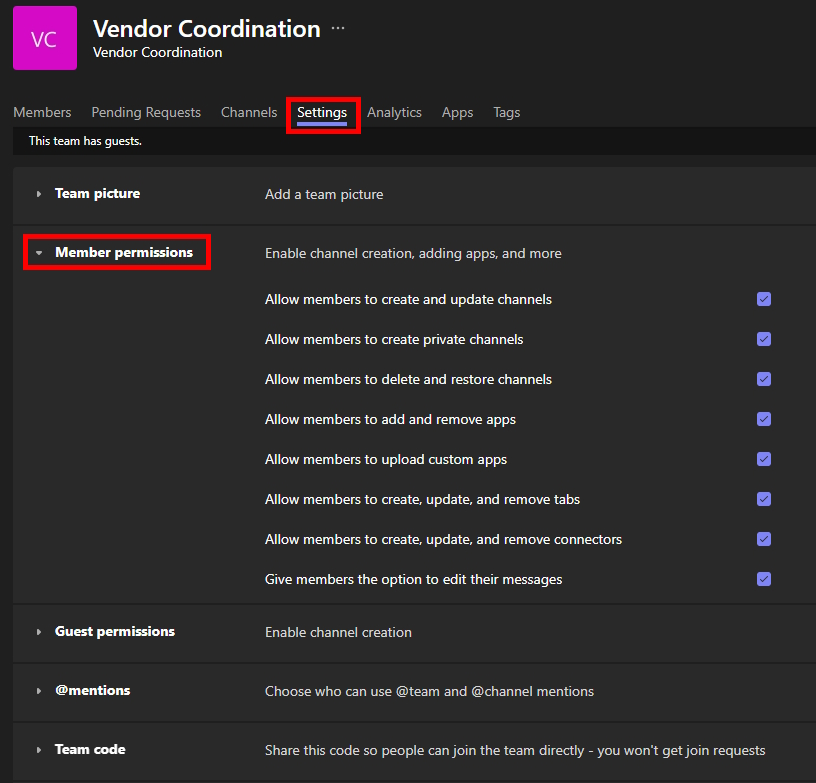 3. Uncheck the boxes next to actions you do not want Team Members to perform (i.e., create and update channels or create and remove tabs)
4. It is important to note that the permissions under the Member permissions section apply only to the INTERNAL team members who are Members of the team.
—- 4a. Under the Guest Permissions section you will find the guest permissions. By default, guests (external users outside your organization) cannot add or delete channels, for example.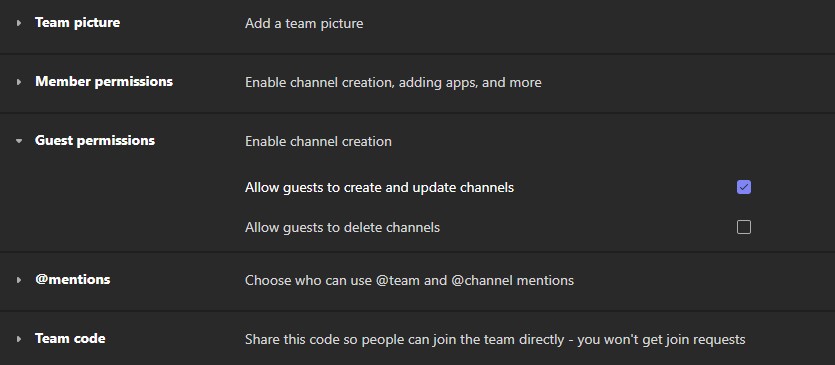 —- 4b. Team owners are the admins of the team, and therefore have full permissions.